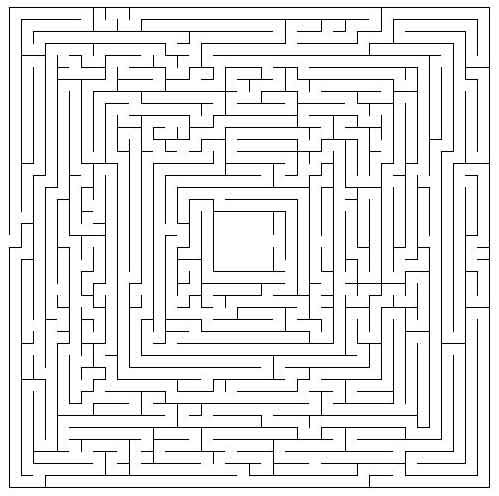 I'm actually glad that I don't have complete control of life.
That would be a lot of pressure.
Instead, I know I have a Heavenly Father who is guiding and directing me.
He sees the map when I'm doing my best to "guess and check" my way through life,
trying to weave my way through the maze as best I can.
Its a good thing I have a Heavenly Father to lead the way,
as long as I'm willing to follow.
and, I AM!
It was so terrifying to make that choice so quickly, and completely based on faith.
My Father in law always says that tough times are to help us expand our capacity.
To somehow get us ready for bigger and better things ahead.
Looking back on our experience moving to Utah,
I can now see how that was a major preparation for later in life.
It has been a heck of a week for us.
All good, but seriously, CRAZY.
Last week we were all packed up and ready to head out the door to go to Lagoon
(a local amusement park)
The babysitter was all prepped and was already playing with Beck.
Just as we were leaving,
I had the impression to take a pregnancy test before riding roller coasters.
Low and behold,
WE ARE PREGNANT!
Beck's little brother or sister will be joining our family in March.
We are thrilled!
It probably shouldn't have been,
but it was such a surprise to us!
I literally walked from the bathroom to the counter 6 times-
checking and rechecking to make sure I was reading the results correctly.
It took so much time and effort to get pregnant the first time
that we were sure it was going to be the same this time
What a relief that it came so easily!
It was nice to be able to take Beck to Lagoon since I wasn't going to be riding rides anymore.
Our babysitter was officially the first person who knew the news!
As if finding out we are pregnant wasn't enough,
we made a huge decision this week.
WE ARE MOVING TO KANSAS CITY!
Yes, that is correct.
It hasn't quite hit us yet,
but we ABSOLUTELY know it is right for our family.
The craziest part is how fast this all happened.
On Wednesday as Chase was leaving work
he got an email that one of the best sales areas in the company had an open position.
This is a pretty big deal.
He called and told me about it and I said
"Where is Kansas City? Kentucky?"
( I knew there was one in Kansas, but I didn't know where the other one was)
The next morning Chase had a skype interview, followed by a second interview.
a couple hours later, a third.
Within 24 hours of hearing about the possiblilty,
they offered Chase the job!
I am so proud of my man.
He knows what he wants and he MAKES IT HAPPEN!
It was a pretty weapy day as we contemplated if we should accept or not.
The thought of leaving so many people we love is heartbreaking.
We have a wonderful life in Utah.
Surrounded by family, and a half a days drive from more.
free rent, a ward full of amazing examples.
Utah is home.
We have always said that home is where our little family is though,
no matter the location.
So, ready?
Set.
GO!
Chase leaves early Monday morning for the long corn-y drive to Kansas
I get to pack up the house by myself
while chasing around a toddler
and (hopefully not) dealing with morning sickness
and then clean the house,
all by myself.
Its ok though, because like I told Chase this morning,
I am super woman, so I will make it happen.
It is clear to us that Heavenly Father prepared us for the change.
With such a huge decision, made so quickly,
we should be terrified.
Thanks to the power of prayer,
we feel peace that it is the right decision.
Who would have ever guessed that we would have a Kansas baby!
I guess our next adventure begins!